White-fronted Small-Mason
The White-fronted Small-Mason (Hoplitis albifrons) is a bee in the family Megachilidae, found in the San Francisco Bay Area.
Its flight season is from May into September, with peak flight activity in June and July.
White-fronted small-mason bees are cavity nesters. Their brood chamber partitions are made of chewed-up leaf pulp sometimes held together with plant resins.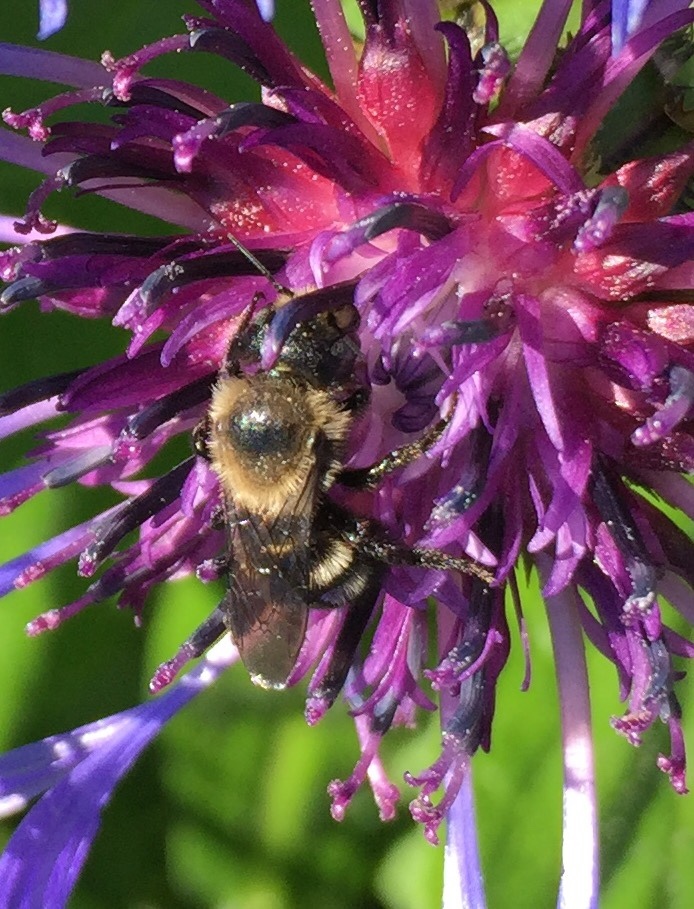 White-fronted Small-Mason